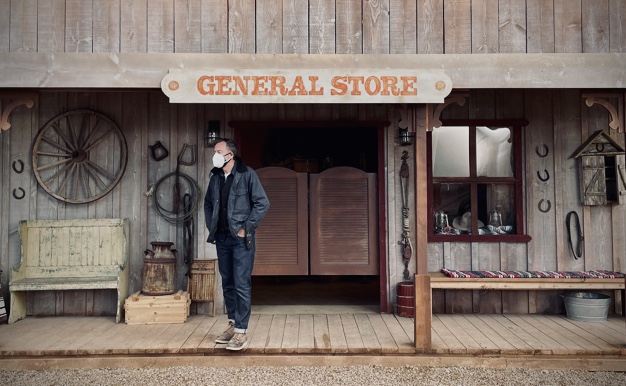 Had fun shooting the wild west with my good friend and DoP, Magni Agustsson.... it's a long way from Reykjavic to Arizona! 
Some great art dept work from mon ami Laurent Turlure....
Sadly didn't get to do any horse riding, but managed to snaffle a cowboy hat.... can't beat a cowboy hat....